ORIGIN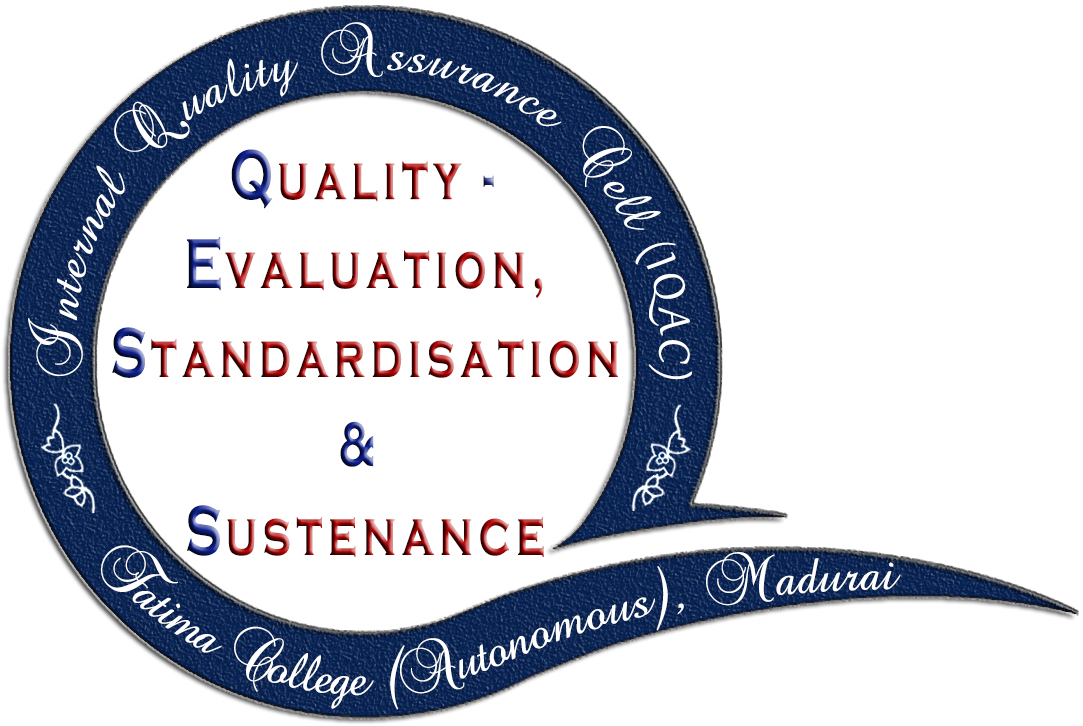 Fatima College has always been conscious of imparting QUALITY education right from its inception and has evolved an indigenous methodology of maintaining, sustaining and enhancing quality.
          As a follow up of the first NAAC Accreditation a new committee was set up namely THINK TANK (2001 – 2003) – a group of volunteers who took up the responsibility of maintaining and ensuring quality in every work undertaken by the members of the institution. They also made novel proposals to revamp the existing and, identifying areas which needed improvement.
          The THINK TANK reshaped itself into TQMC – Total Quality Management Cell (2003 – 2004) and continued interacting with various functionaries from the teaching community to update and evaluate their programmes ensuring that total quality standards are assured and complied with at all levels.
          With the guidelines from NAAC for IQAC in the year 2004, the TQMC members found a well defined modality to continue their functions. From 2004 our institution has followed the guidelines making the necessary adaptation to suit our academic environment creating a unique FATIMA BRAND of QUALITY, which is quite native to the institution.
VISION
| | |
| --- | --- |
| | To ensure and promote quality initiatives and interventions prioritising the holistic growth of the college in unison with its vision and mission. |
MISSION :
| | |
| --- | --- |
| | To arrange for in-service programmes for the Teaching, Non-Teaching & Sub-Staff. |
| | To implement curricular & extracurricular initiatives with focus on societal consciousness towards Nation Building. |
| | To stimulate the academic environment to keep abreast with the latest technology based teaching-learning. |
| | To collaborate with stakeholders in order to enrich quality initiatives. |
| | To sustain holistic quality through the regular conduct of Academic and Administrative Audit. |
| | To network with local and international institutions to facilitate knowledge sharing. |

     EXTERNAL PEER TEAM  AUDIT REPORTS

     SWATCHHATA PAKHWADA ACTIVITIES REPORT 2017 – 2018
Dr. K. Rosemary Euphrasia, M.Sc., M.Phil., PGDCA., Ph.D.
Co-ordinator of IQAC
Associate Professor of Computer Science 

Email: iqac@fatimacollegemdu.org
---