VISION
    Sensitize students the importance of saving lives from disasters and fatal accidents by imparting humanitarian and empathetic perspective in them towards the poor and the sick.
MISSION
| | |
| --- | --- |
| | Promote safety, health related initiatives, brotherhood and immediate aid to the people in the society. |
| | Expand love and care by rescuing people and animals from danger. |
| | Equip students render service to the under-previledged, abandoned and the deprived. |
It began as the International Committee of the Red Cross (ICRC) by a Swiss businessman Jean-Henri Dunant and Gustave Moynier in the year 1863. Jean – Henri Dunant witnessed the fatal and painful aftermath of the war in Solferino, France. In the wake of that he initiated the movement in Geneva, Switzerland with the primary objective of aiding the wounded soldiers during the war.
The National Red Cross and Red Crescent Societies exist in nearly every country in the world.  At present, nearly 190 National Societies are recognized by the ICRC and admitted as full members of the Federation.
MOTTO
Service to Society
LOGO OF YOUTH RED CROSS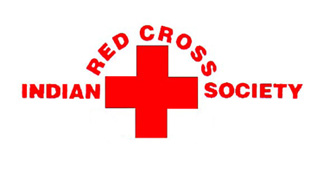 OBJECTIVES
To keep abreast of the latest technical aids and methods in the field of medicine

.

To provide immediate help to the victims and the needy.
AIMS

    Distribution of first Aid Kits, Basic medical provisions and first aid labels.

     Disaster Management Camps.

     Medical Camps.

     Guest Lecture on recent Health Related Issues.

     Tree planting programme.

     Field Visits to industries, medical health centers and asylums.

    Awareness programmes using technology.