VISION
| | |
| --- | --- |
| | Aim of Physical Education is to develop a comprehensive outlook of an individual with a strong civic position, moral qualities, sense of responsibility and who is able to successfully socialize. |
MISSION
| | |
| --- | --- |
| | Improve physical fitness. |
| | Helps for weight reduction. |
| | Promotes health. |
| | Provides self discipline. |
| | Improves self-confidence and self esteem. |
| | Reduces stress and depression. |
| | Strengthens peer relationship. |
Physical Education being an integral part of every Education cannot be over locked as it has much to offer apart from just physical fitness. Along with academics, it is our constant endeavor to encourage and motivate our students to participate in various extracurricular activities and sports. A healthy body bring about a healthy mind and we realize that both are necessary for the all round development of a student personality. Fatima College has been paying equal importance to Sports and games right from its inception.
Our students have excelled individually and collectively in bringing laurels to the college, to the University, to the state and the country as well. Ample facilities are provided to play all the major games. Under the able guidance of specialized coaches for all the games the players are given exposure to tournaments at various levels; like District, State, M. K. University inter-collegiate and National level competitions. To achieve laurels at various levels, we usually have systematic practice both morning and evening, throughout the year.
Fatima College has been maintaining a good standard in almost all the games. Highly talented sports women are offered seats in our college through sports Quota with free board, fee concession, even total exemption from payment of fees.
MOTTO

     Sound Body is Sound Mind.
LOGO
ACTIVITIES ( RHYTHEM OF PRACTICE)

    Morning – 7:00 a.m. to 10:00 a.m.

    Evening – 3:30 p.m. to 6:30 p.m.
INFRA STRUCTURE FACILITIES

     Athletics

     200 mts track

     Long jump, Triple Jump, High Jump & Pit

     Short put, Javelin & Hammer throw sector

     Badminton Court

     Basket Ball Court

     Ball Badminton Court

     Carrom

     Chess

     Hand Ball Court

     Hockey Field

     Table Tennis &

     Volley Ball Court

     Indoor Badminton Court

     Indoor Basket Ball Court
INTRA-MURAL COMPETITONS
In order to provide opportunities for learning the values of life through sports, the Department of Physical Education is organizing Inter Departmental Tournaments to provide Competitive experiences, interaction with other fellow collegian, Teachers, Junior and seniors, to develop friendship, commandership, and companionship. These types of tournaments spread over for one month. To create more involvement among non-players, not more than 3 college team players are able to participate in one team or event. So generally, more number of students participate in sports activities. To Keep the Students Fit & Healthy. It encourages individual growth and support diverse learning styles.
GAMES & SPORTS COMMITTEE
1.   

Dr. Sr. G. Celine Sahaya Mary
Principal

:

Chairperson

2.   

Dr. R. Velankanni Matharasi
Directress of Physical Education


:

Coordinator

3.   

Dr. Sr. Bindu Antony
Vice-Principal – I (Shift – I)


:

Member

4.   

Dr. G. Uma
Vice-Principal – II (Shift-I)

:

Member

5.   

Dr. Sr. J. Arul Mary
Vice Principal – I (Shift-II)

:

Member

6.   

Dr. M. Arasammal
Vice-Principal – II (Shift-II)

:

Member

7.   

Ms. K. Deepthika, III B.A. Tamil
President, Student's Union (Shift – I)

:

Students' Representative (Shift – I)

8.   

Ms. N. Afzal Sara, III B.Sc. Statistics
President, Student's Union (Shift – II)


:

Students' Representative (Shift – II)

9.   

Ms. B. Poovitha, III B.Com (Shift I)


:

Sports Representative (Shift – I)

10.  

Ms. S.K Sowmiya , III B.Com CA
(Shift – II)


:

Sports Representative (Shift – II)
Directress of Physical Education
Former Directress of Physical Education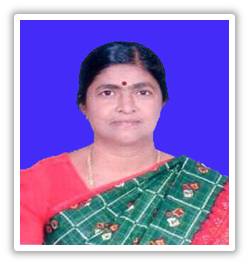 Mrs. K. Gnanasoundari
   01.07.1970 – 22.03.2003